$66,905 Raised for Leadville 100!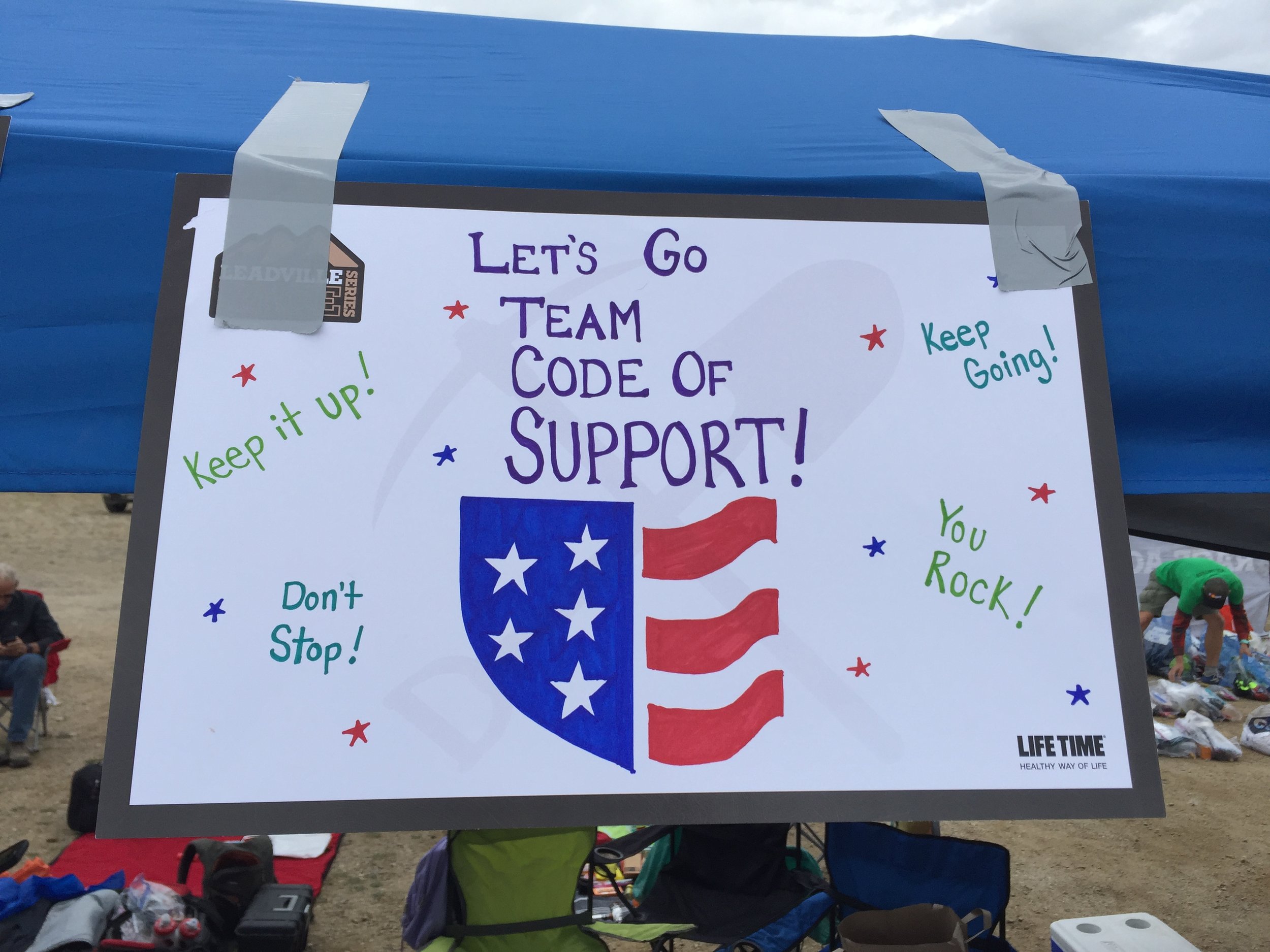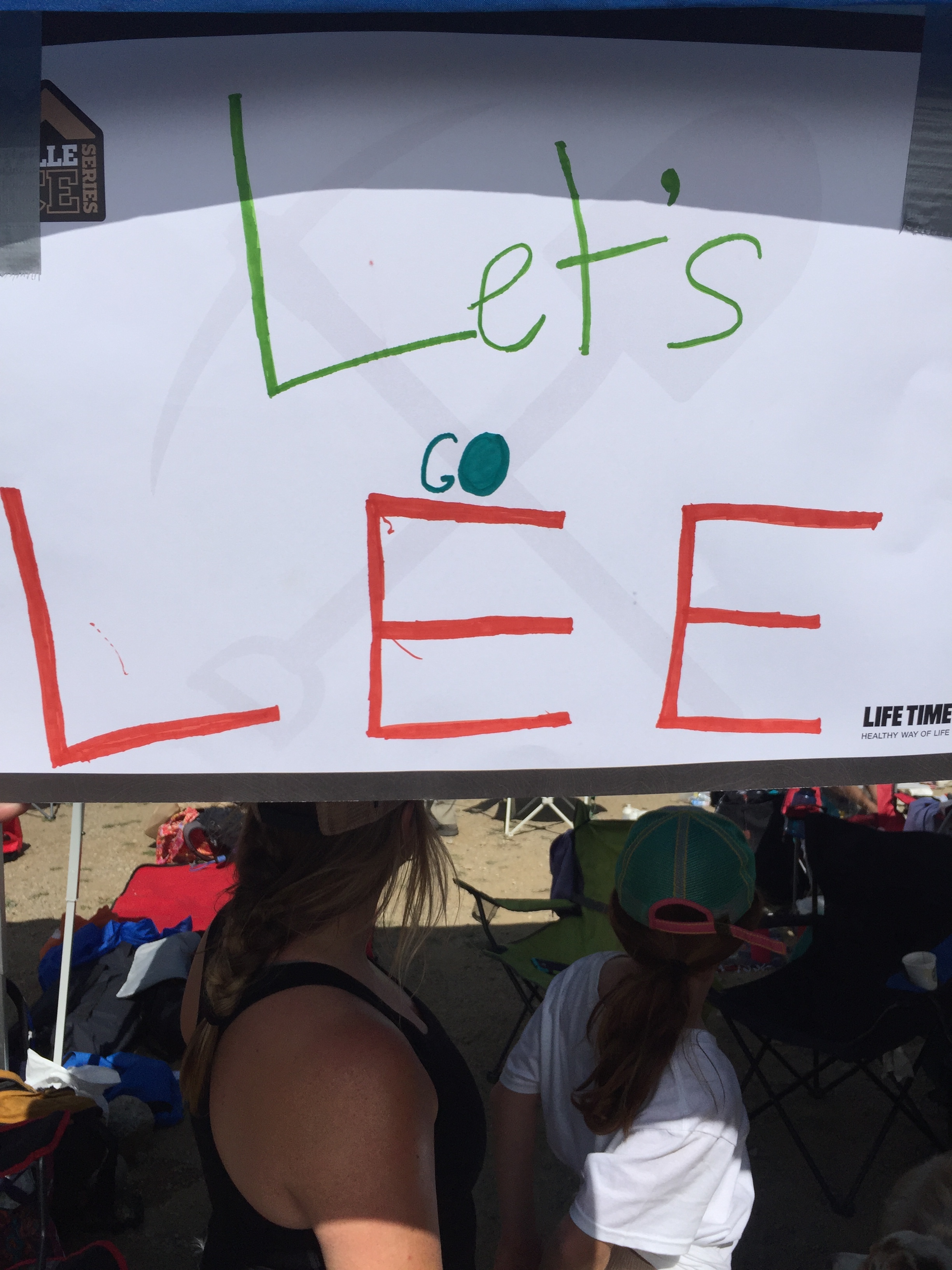 Above - Mountain Biking Team (left to right): Lee Ziff, Glenn Archer, Brian Barnes and Michael Brindza
Below - Trail Running Team (left to right): Glenn Archer, Moriah Peters, Britton Wanick and Adam Kovaly
Since 1983, the Leadville 100 has pushed even the most extreme athletes to their limits, through a grueling 100 mile race across the Colorado Rockies. Leadville, also known as the nation's highest city at 10,151 feet, has a reputation as an elite race of extreme athletes.
Code of Support Foundation was proud to be represented by eight elite athletes on this race of a lifetime, led by board member Glenn Archer. Glenn served for over 15 years in the Virginia Air National Guard and the United States Air Force Reserve as an F-16 pilot.
This was the sixth time Glenn attempted a tough physical feat to raise money for Code of Support. This year, he took it one step further, by challenging himself to not only ride his mountain bike 100 miles, but to run 100 miles just one week later.
Not all of our athletes were able to finish the races, due to severe time restrictions at every check point. Even so, COSF remains hugely proud to be represented by such wonderful athletes!
Overall, our team was able to raise $66,905!
Our racers have now returned to their everyday lives and have had time to reflect on their Leadville experiences. Below are their testimonials.
Glenn Archer:
"As many of you know, I competed in the Leadville 100 "Race Across the Sky." Not only did I sign myself up to bike 100 miles throughout the Colorado Rockies, I also challenged myself to run 100 miles just one week later. During the mountain bike race, I felt great! However, it turns out that I didn't begin the race fast enough, as I was only able to complete 60 miles before missing a checkpoint time at Twin Lakes.
One week later, despite injuring my knee 6 weeks prior, I knew I needed to keep my promise to compete. So, I headed to the starting line at 4:30 am to begin the 100 Mile Trail Run. Even though I hadn't run consistently in weeks, I did my absolute best, and made it 51 miles before timing out on the hardest run/climb in my life, Hope Pass at 12,600 ft. Therefore, I wasn't able to finish either race (this year, at least!). But that certainly does not diminish the great work being done at Code of Support."
Brian Barnes:
"Hey everyone! Thank you so much for the encouragement and the Code of Support donations for the Leadville 100MTB Race Across the Sky. I raised nearly $5000 for the Code of Support Foundation, spent a week in Colorado with my family and some great teammates, made new friends and had a fantastic race. I finished in 9:28:46 and earned the sub 12 hour belt buckle, but I wouldn't have done it without the support of my family, Glenn, Mike, Lee and our wonderful support crew at the Twin Lakes aid/crew station."
"I loved every bit of the Leadville 100 even though I was not able to finish! At every check point I was about 45 minutes ahead of schedule, but on the decent of hope pass my right knee became so swollen I was not able to keep any pace. I made it to the 50 mile turn around, but missed the check point by 4 minutes! It was a heart breaking moment! Overall it has changed my life! I will now train to become an ultra-athlete. The atmosphere, support and determination was unbelievable! I was able to raise over $3,000 for the foundation I truly support and that was a great achievement."
Lee Ziff:
"YES! I finished the Leadville Trail 100 Mountain Bike race in 10:55:13, an hour under my goal of 11:59. Really tough day that included brutal climbs, scary descents, rain, hail, mud, and 1500 other racers. Great experience! Thanks to everyone who gave me support and contributed to Code of Support Foundation for whose team I rode and to the great crew that helped us during the race."
Britton Wanick:
Many thanks to all who attended, supported and participated in what was truly a memorable experience! In short - I WILL BE BACK! Smarter, stronger, and ready to go the distance - in time! In our world of fast paced home and professional lives, it was invigorating to run along side those who are called to a higher cause. All the difficulty of the day is forgotten (well mostly forgotten) and replaced by good memories of a great event.